Cryptic Coatings Bolt Carrier Groups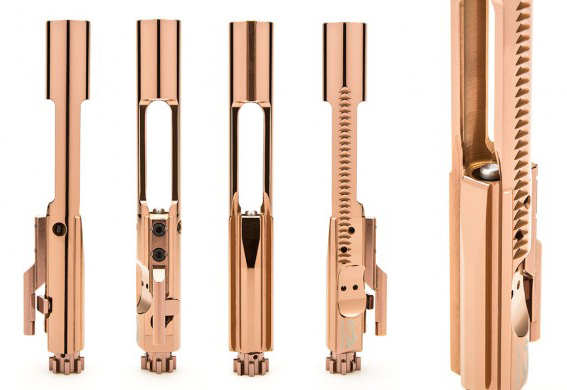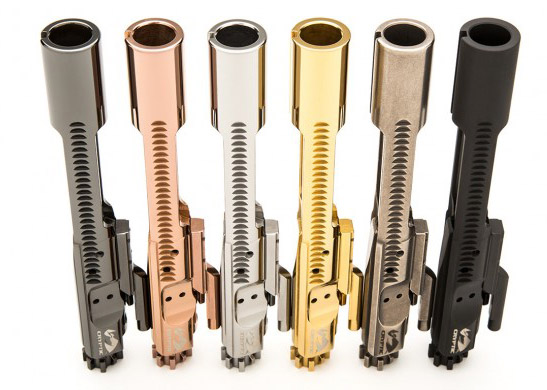 Nickel Boron coated AR-15 bolt carrier groups are so last year, the folks over at Cryptic Coatings have a new type of coating available in black, gold, bronze silver, manganese phosphate as well as nickel boron. They retail from $110 to $275 depending on the coating you choose. Check them all out at Crypticcoatings.com.
Conover, N.C. – With ties in the performance coatings industry, Cryptic Coatings, Ltd. enters the specialty firearms coating industry by offering complete full auto Bolt Carrier Groups (BCG) for AR15, M16 and M4 firearms coated in their specialty Physical Vapor Disposition (PVD) or Chemical Vapor Deposition (CVD) processes.

Founded by retired veteran Army Master Sergeant Gary Huffman and his wife Karen, Cryptic Coatings specializes in complete BCGs coated in one of their six available coatings each designed to provide reduced friction coefficient that not only lowers operating temperatures but also increases overall performance and BCG life.

Available CVD / PVD Coatings

Mystic Black
Mystic Bronze
Mystic Silver
Mystic Gold
Nickel Boron
Manganese Phosphate
Back by a lifetime guarantee, Cryptic Coatings is confident that their coated BCGs will increase lubricity and wear resistance while providing a smoother recoil, improved accuracy, faster cyclic rates and reduce carbon fouling.